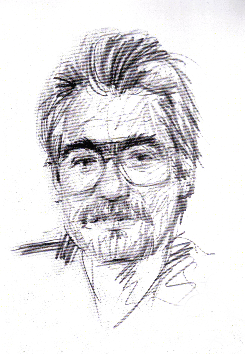 Born on July 29 1956, in Patishka Reka near Skopje. Since his days in primary and secondary school, he distinguished from others with his musical, but especially with his visual artist's talent. Already then he had revealed his passion for making portraits and caricatures.
He began his almost thirty-years international career as a caricaturist and portrait painter working in 1984 in Korcula, Croatia. Next year, he left to Portoroz, Slovenia. From 1987 to 1990 he actively worked in Porec, Croatia, devoting his attention mostly to making portraits. In 1991, the work carries him to the Greek island Schiathos and to Bodrum, Turkey, while later that same year, he went to Copenhagen, Denmark. In 1992 he worked on the Greek islands of Paros and Kos, as well as in Turkish towns of Ceshmeh, Antaliya and Alaniya. Next year, he continued to work in Northern Cyprus. In 1994 he briefly returned to Porec, Croatia, and since the next 1995 until 2007, he worked actively in the resort town Riccione in Italy. In 2008 and 2009 he worked in Ohrid, Macedonia, while the next two summers he spent working in Saranda, Albania.
In November 2008, in recognition for his longstanding artistic work, with the support of Ministry of Culture of Republic of Macedonia and the Association of Artists of the Republic of Macedonia "Art Vision" the first solo exhibition of his caricatures was organized in the Cultural Center "Tocka".
In August 2011 in Saranda, on the initiative of the mayor Stefan Cipa, he organized a joint exhibition with artists Sami Ametaj and Gjergji Rodha. The exhibition titled "Adventures in Saranda," were exposed landscapes of the city, but also portraits and caricatures of prominent figures that originate from or are important for the development of this municipality.
For several years now, readers can see attractive Saigon's caricatures in the daily newspaper "Dnevnik".
In 2006 he opened his own mini-studio in T.C.Ramstor Skopje, which is still open today. There you can frequently meet Saigon, living his passion.